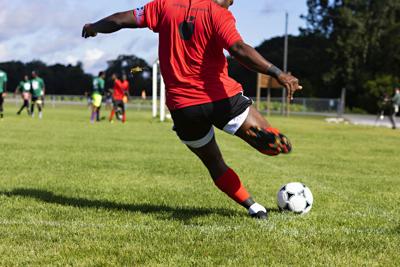 The smell of freshly cut grass and the sound of cleats kicking a ball filled the air. When teams filed off arriving buses, it was easy to tell this was a day circled on the calendar for everyone in attendance. On August 13, the fourth annual Farms of Norfolk Football Tournament played host to 12 teams of migrant farm workers from different farms across southern Ontario.
The event was a day for farm workers across Norfolk County and other surrounding areas to unwind, forget about work and show off their competitive spirit while representing their farm. Skills were fully displayed, and flags from the workers' home countries proudly waved. Other regions around Ontario, including Leamington and Lambton, have also adopted similar tournaments for farm workers in their areas due to the success of the Norfolk event.
While the day was full of bonding, excitement and fun, make no mistake, each team was there to win. In fact, several teams in attendance held their own tryouts in advance of the tournament to determine which players would make the team. These tryouts were followed by several practices and tune-up games leading into the tournament.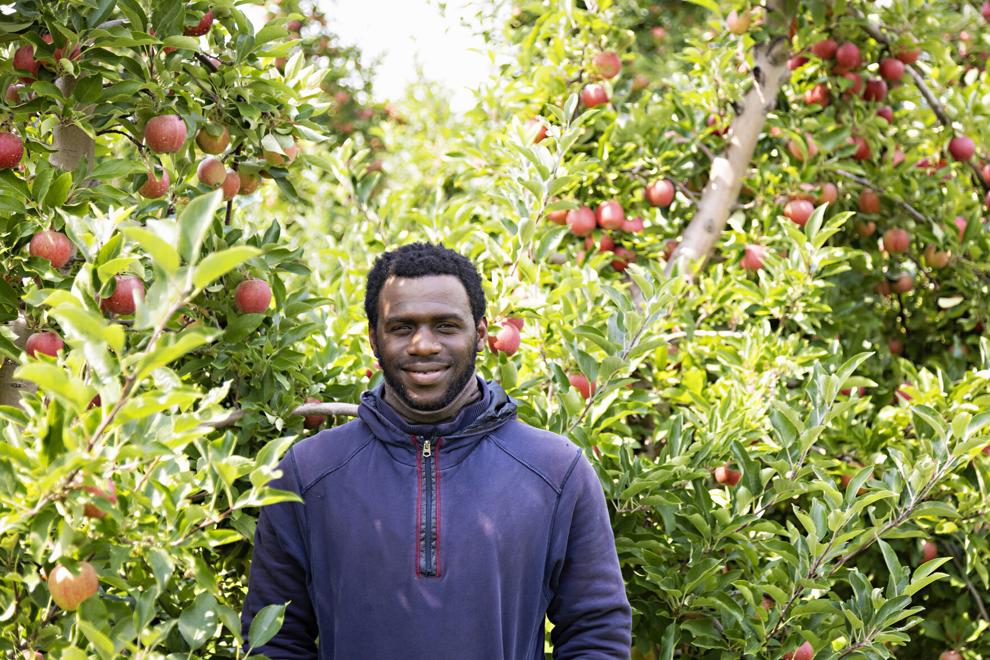 Síven Smith from Jamaica has been coming to Ontario for two years to work at Schuyler Farms in Norfolk County. Back home, he works as a physical education teacher, which made him a perfect fit for the Schuyler soccer team.
"Football (soccer) is everything for me," says Smith. "Knowing that we work hard and can get to enjoy ourselves – this (soccer tournament) is where we relax and calm our mind. My favourite part was scoring goals and being successful."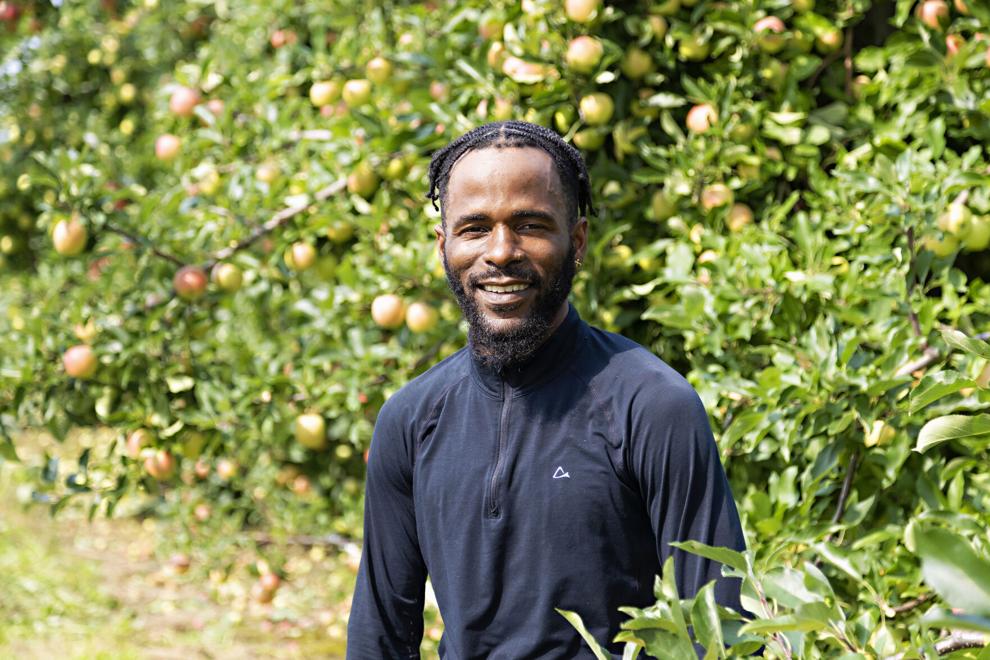 Smith's teammate, Christopher Ross, from Trinidad and Tobago, has an incredible soccer-playing history, having suited up for both his hometown team and the Trinidad and Tobago national team, and says he looks forward to playing a variety of sports when work is done for the day.
"After work we bond a lot on the field. We play football (soccer), which is most important, or we play tennis or cricket. It's fun, it's a good activity that we have going on after work."
Beyond the soccer fields, the tournament's atmosphere was filled with laughter, camaraderie and a sense of belonging. Friends of the farms gathered on the sidelines, passionately cheering on their team or starting mini-games of their own with people of all ages.
The cultures of the workers' home countries were also front and centre as local food trucks and caterers offered a variety of international cuisine, including Jamaican jerk chicken, tacos, burritos, BBQ and more. Meanwhile, a DJ blasted Caribbean music. Soccer may have been the day's main attraction, but it had the feel of a cultural celebration.
Migrant farm workers play an essential role in the fruit and vegetable industry. In Ontario, legal workers coming through the government-regulated Seasonal Agricultural Worker Program (SAWP) and the agriculture stream of the Temporary Foreign Worker (TFW) program arrive from many countries including Mexico, Jamaica and Barbados. One common theme between these nations is their rich soccer-playing history.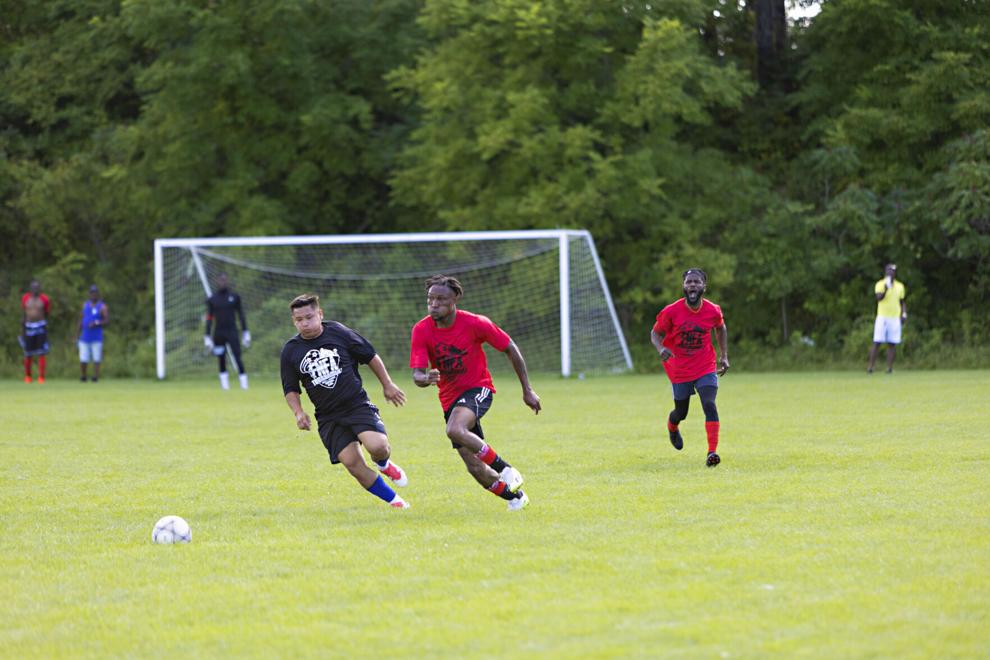 While soccer may be the most popular pastime for many of the migrant farm workers in Ontario, it's certainly not the only one. Mexican migrant farm worker Paulino Espinobarros Velazquez, employed at a greenhouse in Kingsville, brought his trumpet to Ontario and says he still plays almost daily.
"Back home, I am a musician," says Paulino. "I play the trumpet in a band. I bring my trumpet to Canada with me and try to play every day."
Errol Mitchell has been working in Canada every year for 16 years through the SAWP. The past seven of those have been spent at a Southern Ontario greenhouse.
"I love to cook, and I love to listen to music… I enjoy cooking for the guys sometimes. I cook and everyone sits and eats. I love listening to music, Jamaicans love music."
Migrant farm workers are more than just the labour behind Ontario's fruit and vegetable production and their lives while they're here extend far beyond the orchards, fields and greenhouses they work in. Events like this soccer tournament allow them to show off their vibrant personalities and characters in ways most Ontarians don't often get to see.